Aperture Inverse - Painted Black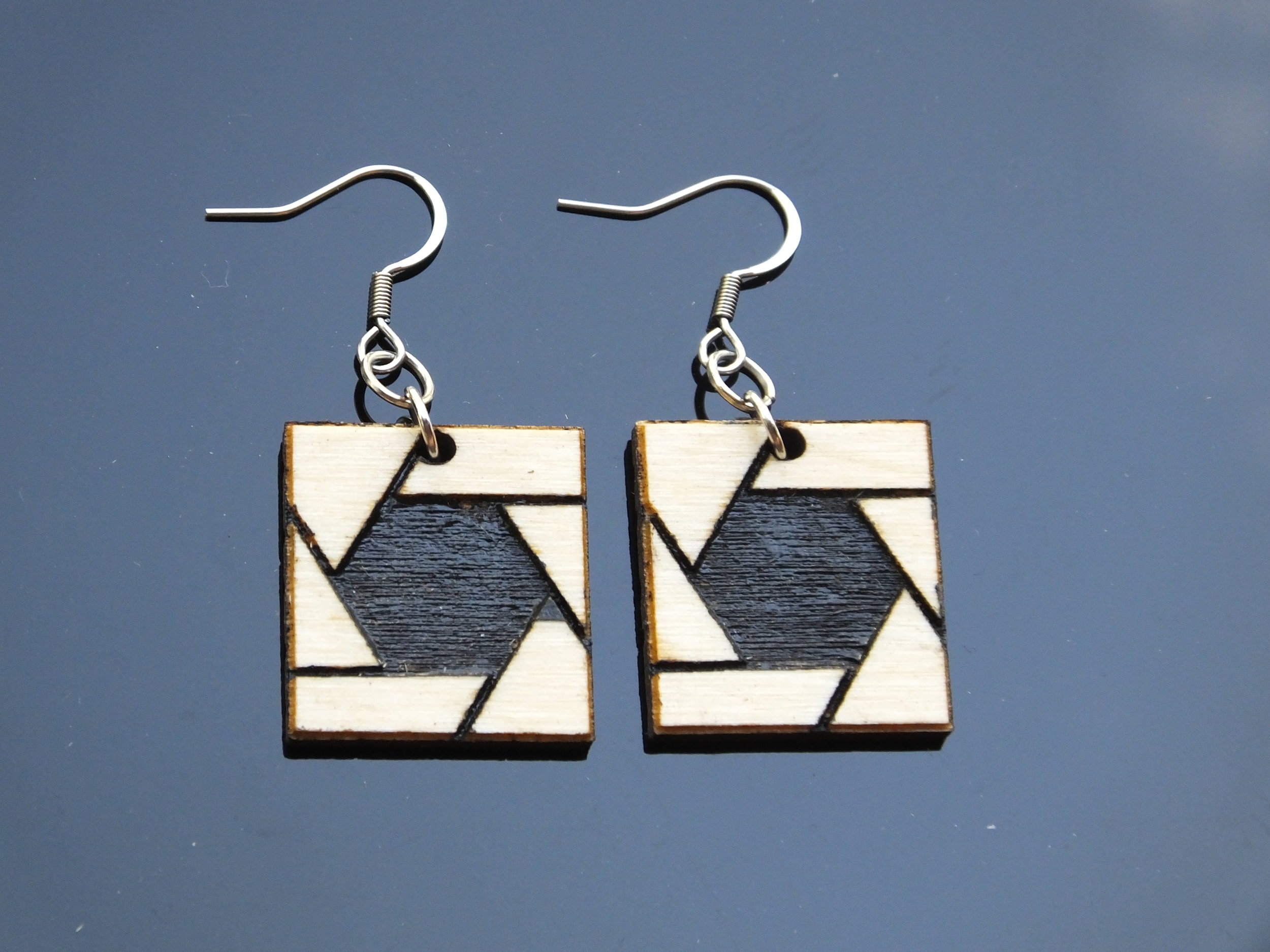 Aperture Inverse - Painted Black
Aperture earrings for the photography nerds. Classic and iconic design. Consider this the negative of the normal aperture earrings!
Due to natural fluctuations in grain, coloration, etc. of the wood all pairs vary slightly. Each pair is unique.
They can be ordered in natural light wood tone or a medium brown walnut.